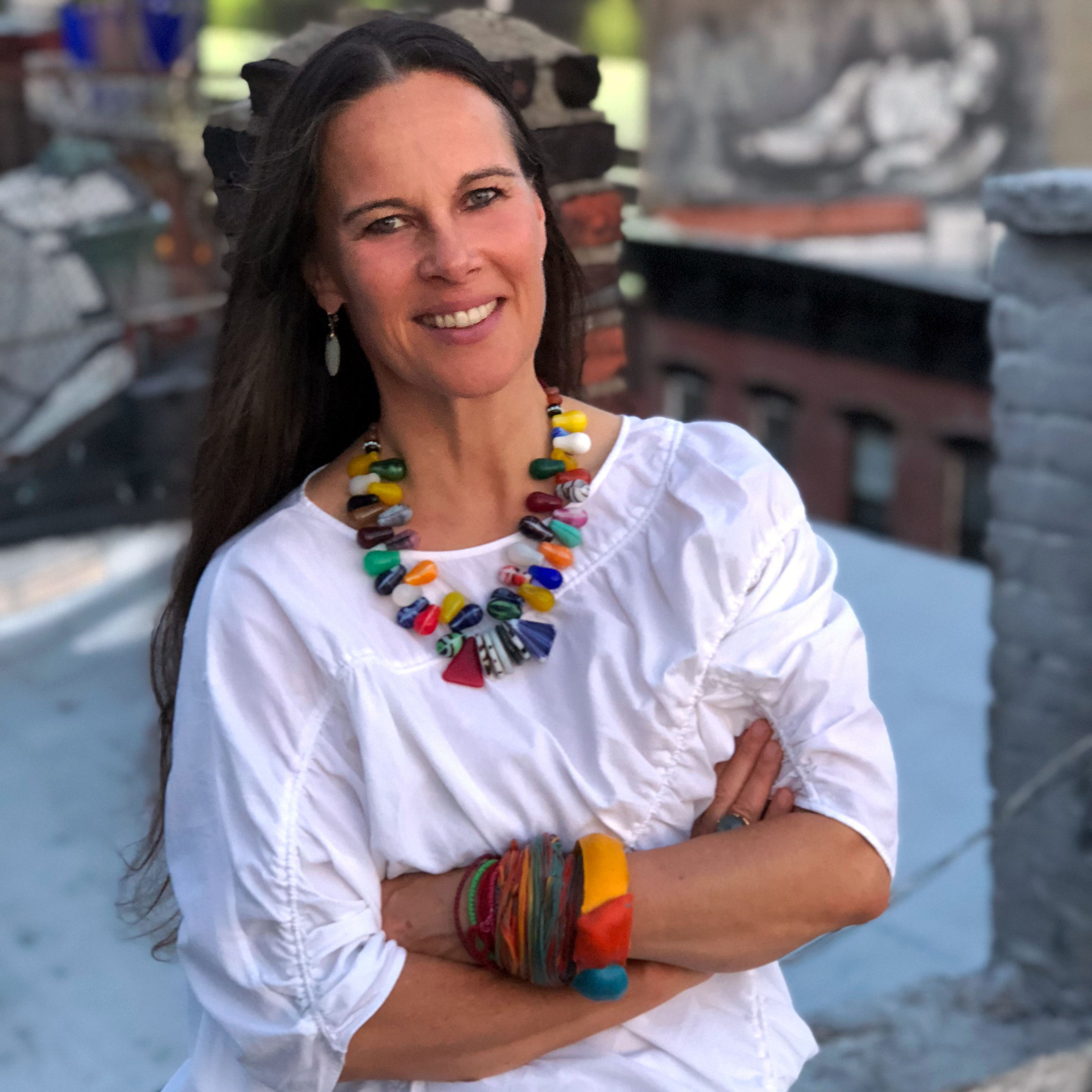 Cécile zu Hohenlohe
Chair of the Board
Cécile Hohenlohe is a designer and creative director born into a multi-cultural European family in the small town of Langenburg in Southern Germany. She spent her childhood years in the local village school, which gave her a strong sense of roots and connection to local culture, nature, and traditions. At age 12, she enrolled in boarding school in Salem, founded by the German-Jewish educator Kurt Hahn, who also founded Gordonstoun, Outward Bound, Round Square, and United World Colleges. 
Hahn deeply believed in experiential learning and that the greatest thing one could learn and inspire in others was compassion. Salem had its own social services system, which all students were required to be part of. This included the school's own fire brigade and a civil protection agency, through which Cécile learned to help build emergency housing and bridges as well as to rescue people from damaged buildings, among other things. 
Teachers and tutors lived in close proximity to students and in many cases were deeply invested beyond the regular curriculum in the individual education of student's "human-beingness". They provided psychological help and cared about students developing their inner qualities such as kindness, patience, perseverance, listening to others as well as manners and other social skills. Salem furthermore required students to learn a guild like sewing, cooking, car mechanics, metal working etc. so pupils would acquire a manual skill alongside intellectual learning. Cécile feels she was profoundly shaped by this experiential learning as well as by the persevering kindness of some of her teachers, two of whom she is still in touch with today. She remains inspired by Kurt Hahn's motto "There is more in you than you think". 
Cécile encountered the dharma through Mingyur Rinpoche while living in the Dordogne, France. She also studies with Tsoknyi Rinpoche and found her heart connection with Dzongsar Khyentse Rinpoche in 2007. Cécile's devotion for the dharma and deep interest in education led her to become a founding Trustee of MWS in 2018. She feels honored to be serving Rinpoche's vision for creating a model of Buddhist education for children and wishes she could turn the clock back to be a student at MWS. Cécile lives in New York City with her husband Ajoy Mani.